What are the best passive income books?
What would you do if you could start earning more money for your family today?
Passive income is one of the best ways to increase your wealth and provide for your family in the future.
But if you're not familiar with the concept, you may be wondering what it's all about.
Passive income is money you earn that requires little or no effort to maintain.
That means that you could be earning money while you sleep with a successful passive income stream!
How do you get started making passive income?
There are a variety of ways to start earning passive income for your family.
And that means that not all the passive revenue streams are right for everyone.
I've personally found that putting the time into reading about passive income is one of the best ways to pick the right method.
You get to read about real people who have made passive income. Their successes are motivating. You can learn from their mistakes.
Here's a list of 11 of the best passive income books available online.
With the help of these passive income books, you can start learning more about creating a passive revenue stream and building wealth for your family.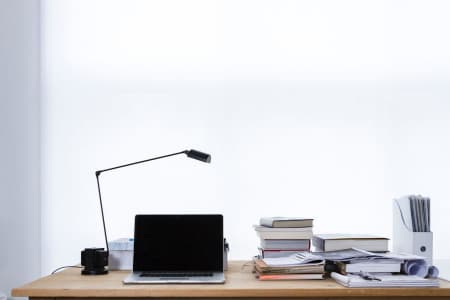 This post may contain affiliate links, meaning if you make a purchase, I may earn a small commission, at no cost to you. Please read the disclosure for more information.
Savings Tip: Many of the below passive income books are available through Audible, an Amazon company with the world's largest selection of audio books.
If you don't already have Audible, you can get a 30 day trial, which gets you 2 FREE books! If you cancel within the free trial period, the books are still yours to keep!
1) Passive Income, Aggressive Retirement: The Secret to Freedom, Flexibility, and Financial Independence
By Rachel Richards
Author Rachel Richards was able to quit her job and live off her passive income stream at the age of 27, which means she knows a thing or two about earning a passive income.
The best-selling author has been providing financial advice for years, encouraging readers to learn more about passive income and all the benefits that come along with it.
Passive Income, Aggressive Retirement outlines 28 tried and true passive income models that can help you:
Retire early by achieving financial independence
Create consistent long-term residual income to support your family in the future
Have the flexibility to work only when and where you want to
Quit your job and create a life you love
Eliminate the stress and fears you currently associate with money
In addition to providing her own insight into creating a successful passive income stream, Richards also taps the knowledge of several experts in the field, including a former high school band director who now make six figures per month and a real estate mogul who started with nothing and now has a multi-million dollar real estate franchise.
Pros:
A variety of passive income ideas are outlined in the book, giving you a chance to figure out which path would work best for your family
The relatable real life case studies can help readers see that these passive income streams are actually achievable
Cons:
The risk associated with some of the passive income models outlined in the book is overlooked by the author
If you're looking for a how-to guide, this book does not provide step-by-step instructions for starting your own passive income stream
Quotes:
"Passive income isn't all about quitting your job. The biggest benefits are: freedom, flexibility, and financial independence."

"I am positive that every single American has something to gain – not just financially, but emotionally and mentally – from supplemental self-sustaining income."
2) The Power of Passive Income: Make Your Money Work for You
By Nightingale-Conant
Creating a long-term wealth building plan may seem like a long process.
But with the help of The Power of Passive Income, you can learn how to harness the power of passive income to help you earn a steady stream of cash without a 9-to-5 job.
This helpful book will provide you with a wealth of information when it comes to learning more about passive income, including how to:
Assess your skills and resources to find the best source of passive income for you
Tell the difference between passive and time-for-money income streams and pick the right option to help you start earning more
Get out of debt and start saving more for retirement
Manage your income successfully on your own
Redefine the word wealth for you based on the things that matter to you and your family
A helpful overview of passive income, this beginner-friendly book is a great place to start if you're interested in learning about generating more passive income for your family.
Pros:
Designed with beginners in mind, the book gives a basic overview of how passive income works and different ways you can apply it to your own financial situation
In addition to discussing various passive income streams, the book also talks about other important financial topics, like reducing debt and investing
Cons:
Since the book is written for beginners, it does not discuss different passive income methods in depth
Some of the suggestions for passive income may be questionable to readers, like investing in multi-level marketing agencies
Quotes:
"In creating passive income, there's one word you should always keep in mind – leverage. In financial terms, leverage is the ability to multiply an asset without increasing your investment or your risk. This is especially important for people who are building passive income without much capital at the outset."

"A key piece of information in passive income is the amount of money you need to live without working. Clearly, there are two factors to consider here: how can you maximize your income, and how can you manage your spending? If you have very extravagant tastes, the amount of money you need will obviously have to be larger…Simply put, the ultimate goal is for your passive income streams to be greater than your expenses."
3) The Lifestyle Investor: The 10 Commandments of Cash Flow Investing for Passive Income and Financial Freedom
By Justin Donald
One of the most popular ways to start earning a passive income is through investing.
With the help of The Lifestyle Investor, you can learn how to invest money in the stock market and other avenues without investing extra work or time.
Author Justin Donald provides readers with a proven strategy for creating cash flow and generating wealth through various investments.
The book will teach you how to:
Create immediate cash flow through investing while also reducing your risk
Replace your regular job with passive income streams
Stop trading time for money
Donald outlines several methods of low-risk investing, helping to simplify complicated financial strategies to make investing easier for everyone.
The investing systems discussed on the pages of the book produced consistently profitable results that allowed him to double his net worth in just two years.
Pros:
In addition to providing useful investment strategies, the book also includes inspirational and motivational sections that can help you reconsider the way you think about making money
The book provides a simplified view of investing that allows you to minimize your risk while still earning money
Cons:
Lifestyle Investor discusses only one method of earning a passive income – investing – which may not provide you with enough information to decide if that income path is right for you
Here are the 10 commandments of this book:
Commandment 1: Lifestyle First
Commandment 2: Reduce the Risk
Commandment 3: Find Invisible Deals
Commandment 4: Get the Principal Back Quickly
Commandment 5: Create Cash Flow Immediately
Commandment 6: Find an Income Amplifier
Commandment 7: Plus the Deal
Commandment 8: Cut Out the Fat
Commandment 9: Use Leverage to Your Advantage
Commandment 10: Every Dollar of Investment Gets a Return
Reviews:
"What I learned from Justin Donald in the first six months studying his work earned me well over six figures in annual after-tax passive income. As a result, I am now a student of every word Justin writes, teaches, and reveals. Simply put, I consider Justin to be the #1 lifestyle investment expert in the world, and he gets my absolute highest endorsement."

– Ryan Levesque, three-time Inc. 5000 CEO, #1 National Bestselling Author of the books Ask. and Choose.

"When it comes to growing and protecting my family's wealth, Justin Donald is the investor I've counted on. Having known Justin for over a decade, I can assure you that his track record as an investor is exceeded only by his character. His book The Lifestyle Investor combines both his years of experience and his impeccable integrity to create the must-read guide for cashflow investing."

– Hal Elrod, Best Selling Author, The Miracle Morning
4) Why Doctors Don't Get Rich: How You Can Create Freedom with Passive Income Investing
By Tom Burns
You don't have to be a doctor to relate to the advice in this helpful passive income book!
With a forward by Rich Dad Poor Dad author Robert Kiyosaki and advice from successful doctor and entrepreneur Tom Burns, Why Doctors Don't Get Rich outlines some of the best ways to use passive income to build wealth.
This self-help guide to passive income can inspire you to use passive income as a path to financial freedom.
The book includes a variety of useful information about passive income and financial tips and tricks to help you create a financial plan for your family.
Why Doctors Don't Get Rich will teach you how to:
Make your money work for you
Protect your wealth
Pay less taxes
Avoid costly mistakes many beginners make
Choose your ideal life
In addition to using his personal story of financial success to inspire readers, Burns' book also outlines actionable ways to use passive income, including investment strategies and real estate tips.
The combination of inspiration and education creates a useful guide to earning more with passive income.
Pros:
The relatable story helps make the financial aspects of the book more interesting
Each passive income method is explained in easy to understand language and includes actionable steps to help you get started
Cons:
Aimed at working professionals, this book may not appeal to every reader interested in passive income investing techniques
Quotes:
"My passive income pays for the life I WANT to live – not the one I HAVE to live."

"How did I get here? Over 30 years ago, after 26 years of formal education, I realized that I had never been taught about money. I knew history, science, math and how to fix a knee, but no one had ever taught me how to become wealthy. I decided to educate myself about passive income or what some call "mailbox money"."

"I went to seminars, read hundreds of books, and found great people who acted as mentors. But, most importantly, I acted! I didn't wait until I had all the answers. I dove into the game as soon as I saw an opening. I knew that merely trading my time for money by stacking my days with surgeries wouldn't take me where I wanted to go. If I kept doing that, I would just be a "poor doctor" with money. I wanted to be a "rich doctor" with choices."
5) Fire Your Boss: How to Quit Your Job, Stop Selling Your Time, and Start Making Passive Income While You Sleep
By Johnathan Green
Whether you're sick of working your day job or just want to increase your family's income, finding passive income avenues is one of the best ways to gain financial freedom.
And with the help of Fire Your Boss, you can gain the knowledge and confidence to break free of the labor market and work your way toward financial freedom for your family.
The book starts by helping you work through many of the roadblocks you put in your path – from not knowing where to start to finding time to invest in your passive income stream.
After that, Green provides you with the tools you need to start earning more passive revenue.
The book includes a variety of valuable lessons, including:
Sixteen business models that all work together to increase your income
Secrets to building a business without a huge time investment
A method to help you get paid to learn
The most common mistakes entrepreneurs make and how to avoid them
Tips for creating an unstoppable passive revenue stream
The strategies laid out in Fire Your Boss are ones that the author applied to his own business endeavors. And his success led to him retiring on a tropical island.
Pros:
Multiple business ideas are laid out in the book, allowing you to implement the strategies and create several different income streams
Relatable examples and success stories are woven throughout the book to provide inspiration and support for the strategies
Cons:
Some readers might be put off by the repetitive selling of his other book
Quotes:
"My journey began when I lost my job teaching at one of the best universities in the United states. I was fired in dramatic fashion, which I recount in great detail in Serve No Master. After losing that job, I realized I never wanted to go back under someone else's power. I never wanted to be in a position where someone else could fire me ever again."

"Even when I was performing services for other businesses, I always approached a project with the goal of making money three times on that single service. I would first use the money from one client to buy software and training that I needed to service them. Then, I would use that software and training to service other clients and generate a second stream of revenue from that first investment. To produce the third revenue stream, I would use that training or those tools on my own business. If you approach every online business opportunity with the goal of getting paid three times, you will increase your efficiency, and you'll cut the time-to-money connection faster. The faster you cut that connection, the sooner you'll be free."
6) Passive Income Ideas: 101 Passive Income Ideas Under $1000
By Frank Coles
Are you looking for passive income ideas so you can start earning your own passive income right now?
Passive Income Ideas outlines more than 100 different income streams you can create for under $1,000.
Whether you're searching for ways to make money online or offline, you'll find a variety of ideas to choose from in this helpful book, including:
Drop shipping and ecommerce
Online publishing
Blogging
Investing
Real Estate
Each passive income idea outlined in the book includes a risk score, operating costs, difficulty level, and potential profit amount, which means you'll know exactly what's involved in starting and maintaining the revenue stream.
Pros:
Each passive income stream idea is outlined in detail to help you pick the best options that work for you and your family
Cons:
While the book provides readers with a variety of passive income stream options, most of them are common methods of passive income you can read about online with some extra research
Here's a list of the first 15 passive income ideas mentioned in the book:
Niche affiliate website
Lead generation website
Coupon / code website
Price comparison website
Affiliate blogging / authority blogging
Guest blogging
Cost per acquisition (CPA) affiliate marketing
Google adsense income website
Selling guest posts
Selling text links
Selling interactive widget-ized ads
Amazon affiliate program / Amazon Associates
Aggregate affiliate review website
Affiliate marketing business model versatile applications
Asymmetric investment: low risk and high reward investments
7) The 4-Hour Workweek: Escape 9-5, Live Anywhere, and Join the New Rich
By Timothy Ferriss
How does a four-hour workweek sound to you?
If you're ready to ditch the 9-to-5 hustle, The 4-Hour Workweek can provide you with a framework to start earning a passive income that could replace your current salary.
The step-by-step guide teaches you:
The exact method author Tim Ferriss went from an 80-hour work week to earning $40,000 per month in only four hours per week
How to outsource daily tasks to provide you with more time to do the things you love
Tips for eliminating half your work
How to trade your hourly career for short work bursts
And this expanded edition also includes a variety of new features, like case studies from readers who have doubled their income and reinvented themselves.
The book also comes with templates you can apply to your daily life, like negotiating tactics and time-saving methods.
Pros:
In addition to providing useful ways to earn passive income, the author also gives readers a different perspective to consider when it comes to their entire lifestyle
The author outlines a variety of unique ways to help reduce the time and effort you put into making money, helping you work smarter, not harder
Cons:
Some readers find the money-making and money-saving methods outlined in the book questionable
Many of the tactics discussed in the book are oversimplified, without detailing the methods to put the ideas into action
Quotes:
"For all of the most important things, the timing always sucks. Waiting for a good time to quit your job? The stars will never align and the traffic lights of life will never all be green at the same time. The universe doesn't conspire against you, but it doesn't go out of its way to line up the pins either. Conditions are never perfect. "Someday" is a disease that will take your dreams to the grave with you. Pro and con lists are just as bad. If it's important to you and you want to do it "eventually," just do it and correct course along the way."

"People will choose unhappiness over uncertainty."

"If you are insecure, guess what? The rest of the world is, too. Do not overestimate the competition and underestimate yourself. You are better than you think."
8) Passive Income Freedom: 23 Passive Income Blueprints
By Gundi Gabrielle
Earning passive income doesn't have to be complicated.
Using the methods outlined in Passive Income Freedom, you can start earning money, even as a beginner.
The book provides readers with 23 step-by-step blueprints for creating passive revenue streams that anyone can follow, from seasoned investors to readers just starting to learn about passive income.
Passive Income Freedom provides readers with real methods for earning a reliable passive income. And there are no promises of getting rich quick or beating the system to earn your money.
Instead, each method described on the pages are proven methods of earning passive income. While many of them will require work up-front, they will also give you results in the end.
Pros:
Each method described in the book is backed by clear instructions and can be combined with other methods to create multiple streams of revenue
Readers can learn more about each method by using the additional resources provided in the book
Cons:
More research needs to be done to get the full scope of each passive income method
Some of the ideas listed in the book were questionable to some readers
Quotes:
"It's not about who has success the fastest. It's about who has success the longest – meaning, for the rest of your life."

"Somehow I doubt that at the end of our journey, we will look back and cherish all the money we made or the successes we had. But rather, how fully we lived each moment, how present we were when it happened and how connected we were with those around us, and the world as a whole."

"Step 1: Create the asset…Step 2: Develop replicable systems to run & scale the asset…Step 3: Automate by either outsourcing or automated funnels…Those are the 3 pillars that every passive income blueprint is built on."
9) The Book on Rental Property Investing: How to Create Wealth with Intelligent Buy and Hold Real Estate Investing
By Brandon Turner
Real estate investing is one of the most popular ways to earn passive income.
But if you're not familiar with the real estate market, getting started can seem intimidating.
With the help of The Book on Rental Property Investing, you can learn more about how to break into the rental property market and how to succeed.
The book provides readers with a basic framework for getting started in rental property investing, including:
Why many beginner investors fail and how to avoid their mistakes
Four easy to follow strategies for investing in real estate that you can implement right now
Tips for finding the best real estate deals, even if you live in a competitive market
How to achieve success in rental real estate without doing any of the hard work
Ideas for finding financing to purchase your first property
Author Brandon Turner is the host of the popular podcast, BiggerPockets, and has been providing listeners with financial tips for years.
The book uses his own experiences to teach you how to build an actionable investment plan, find the best deals, build a team to support you, and how to build your wealth to become a millionaire rental property investor.
Pros:
Actionable investing tips and tricks are provided, allowing even beginner investors to learn and implement the tactics
Different paths and plans are described, giving the reader the chance to decide what method is right for them
Cons:
Readers may be turned off by the plugs for the author's podcast and other products throughout the book
Designed for beginners, the book doesn't go beyond basic principles of real estate investing
Quotes:
"Finally, I love the idea that I can make money without physically needing to be present. That's called a "JOB", and I want to avoid that. However, understand that real estate is not generally a 100 percent passive activity, but over time, the systems you create can help you outsource most of the landlording process. The dollars will roll in whether you get out of bed in the morning or not."

"As of this writing, I have around 600 units, spread out over a dozen or so properties (including single family, multifamily, and now a growing collection of mobile home parks). In the beginning, I worked hard to acquire small deals, and now I try to pick up a few new big ones each year. My wife and I hire property managers to take care of our units so we don't have to deal with the day-to-day stress of landlording, making our investments a lot more passive."
10) Click Millionaires
By Scott Fox
Thanks to the internet, starting your own business is easier than ever!
And using Click Millionaires as a guide can provide you with the instruction you need to build a successful lifestyle business that allows you to work from anywhere doing what you love.
The book outlines different methods for running an online business without the need to trade time for money.
With tips on outsourcing and automated marketing, author Scott Fox provides readers with viable ways to start and run an online business without the need to spend hours a day working in it.
The book teaches you how to:
Find a lucrative niche for your online business that matches your interests and skills
Pick the best online business model for you and your business
Position yourself as an expert in your field
Balance passion and profits to realize your definition of success in your busines
On top of actionable tasks you can use to start earning money in your own online business, the book also features stories and testimonials from regular people who have used the strategies to create their own successful online business.
The stories help provide inspiration and support for anyone hoping to move from a 9-to-5 job into their own online business.
Pros:
Exercises in the book help create a solid business plan based on the reader's own interests and skills
Both motivating and educational, this book provides you with the information you need to get started and the inspiration to keep going
Cons:
The business ideas outlined in the book are very saturated, which means you'll need to put time and effort into standing out in the field
Quotes:
"Money is not the destination on your life's road trip; it's just the gas to help you enjoy the journey."

"My bet is that if you could redesign your life to emphasize your personal happiness, a comfortable lifestyle, and the ability to share your profits with others, you'd be satisfied – even without becoming a millionaire. Why? Because you're not greedy and the reality is that you would just like to be comfortable and lead a life that has meaning for you."
11) The Ultimate Tutorial for Generating Passive Online Income: Best Ways to Create Online Business and to Start Earning Money Online from Home
By Anthony Johnson
Finding ways to earn passive income online is one of the easiest methods for creating a new income stream.
And with the help of The Ultimate Tutorial for Generating Passive Online Income, you can find a variety of different methods for creating revenue streams online.
The book describes several different online income methods, including:
YouTube
Online investing
Affiliate marketing
Social media influencing
Photography
Freelancing
Online publishing
Blogging
Each idea includes a description of the online business idea and tips for getting started. With the help of this book, earning a passive income online could be possible for you and your family.
Pros:
The book outlines a variety of online business ideas to choose from that could turn into passive income streams
Cons:
Many of the income streams are discussed in detail, which means you'll need to do more research about ones that interest you
Quotes:
"The world is changing and it is changing fast. Now individuals are more empowered than ever. With the advent of the modern cyber workspace, earning has become more dynamic than ever. Passive Online Income has become the hot topic of today. Where there is a huge outcry of inflation and low employment rates in the world, passive income has taken center stage in making ends meet for most people."
Final Thoughts on the Best Passive Income Books
Passive income is one of the best ways to make money.
I love making passive income because it allows me to spend more time with my family and work on what I'm passionate about.
While passive income usually takes time to build, it's been worth the investment for me.
These passive income books will provide you with a better understanding of passive income and how you can start building passive income streams that work for you.
On a related note:
Here are the best passive income opportunities and ideas available right now.
If you're interested in specifically real estate, here are the best real estate books for beginners.
If you're interested in stock investing, here are the best stock investing books for beginners.
To save money, you can listen to many of these books through Audible's 30 day trial, which gets you up to 2 FREE books!
Audible has the world's largest selection of digital audio books. Even if you cancel within the free trial period, the books are yours to keep!
Recap of the Top Books About Passive Income
Related Articles on Best Passive Income Books:
Enjoyed this post?
It would be great if you could share it and follow me on Pinterest or Facebook.
Thoughts on other passive income books you've liked?