How do you make the right financial choices for your child's future?
Even if you are financially savvy, being a parent adds a layer of complexity to your money management you've never experienced before.
Whether you're pregnant or have a baby, toddler, or teenager, here are tips from real moms and dads on how to make smart money decisions for your family including:
How to raise a baby on a budget
What are the essential children's products
Family money saving tips
How to teach your kids about money
How can you plan a babymoon on a budget? Whether you're expecting your first baby or you already have some kids at home, adding a new member to your family is a big deal! And that means it's cause for celebration. But before you start planning a party, think about how...
What are the Best Dock A Tot Baby Lounger Alternatives? A baby lounger is a great way to provide your little one with hands-free support throughout the day – whether they're napping or playing. And if you're on the hunt for the best infant lounger, I'm sure you've...
How do you Baby Wear on a Budget? Just like all other baby gear you need when you have a newborn at home, babywearing can be expensive if you aren't prepared. When you do a quick search for baby carriers, you may be shocked at how expensive they can be. But don't let...
Second Baby Checklist I'm pregnant with our second! My daughter will be 2.5 when our second baby is born. As we still have a lot of the baby essentials from my daughter, my first thought was - we'll be covered. Her things might be a little worn, but they're definitely...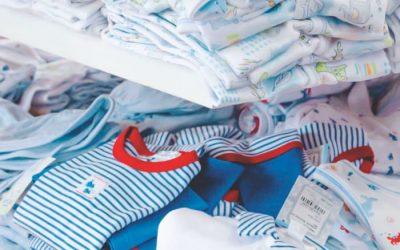 Essential Baby Clothes from the First 3 Months to 1 Year As a first time mom or dad, it's easy to buy lots of adorable baby clothing only to find out it's unusable or impractical. I certainly did. My first purchase was this cute baby fleece onesie for 6-12 month olds....
What are the Daycare Essentials for Infants or Toddlers? Daycare is an emotional time for everybody. Getting what you need for daycare prepared in advance will be one less thing to worry about when the overwhelming drop off happens! Here are the essentials my daycare...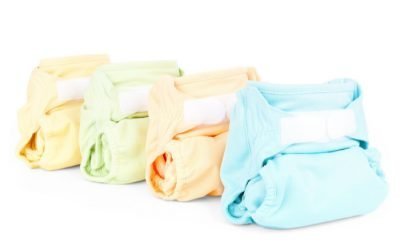 Diaper Bag Necessities Your diaper bag is going to be your lifesaver when you're on the road! From dealing with poop explosions to sudden tantrums, your diaper bag is going to get you through those unexpected, messy realities. Since your diaper bag is a mini version...
What are the postpartum essentials? Where's the postpartum care kit registry? All throughout the 9 months of pregnancy, you're preparing for the baby's arrival. You have a baby shower. Get all these cute baby products from clothes to toys. It's all about the BABY. Not...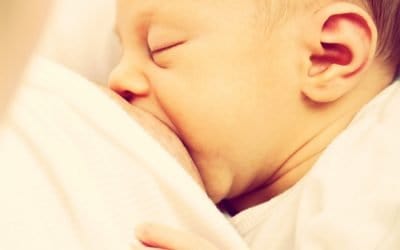 What do you need for breastfeeding? All you really need for breastfeeding is your breast and your baby. As a money-conscious person, I hate buying more than what I need. In my experience, breastfeeding is not easy. Before my baby came, I didn't know nursing could be...
What are the Must Haves for a 6 Month Old Baby? What do babies need at 6 months? Between 6-12 months, your baby changes so much! It's an entirely different experience from 0-6 months. You're introducing solids. Your baby is learning to sit up, crawl, stand and walk....
What are the baby essentials for the first 3 months? The first three months are both exhilarating and exhausting. You're excited to finally care for your little one, but there's a huge learning curve. You want to arm yourself with all of the best newborn baby gear and...
What are the best cheap homeschool curriculum ideas? Homeschooling is a great way to create a custom lesson plan for each of your kids that is tailored to their interests and skills. But between the supplies and curriculum, homeschooling can also get expensive if...
What are the best princess room ideas on a budget? Do you have a princess fan at home? A princess theme is a great option for any child who loves princesses, castles and royalty. Whether your kid is a Disney lover or just likes to dress up, decorating their bedroom...
What are the best Frozen Birthday Party Ideas on a Budget? If you have kids at home, you've probably watched Frozen more times than you'd like to admit. And that also means that you probably have a little one begging to have a Frozen party for their next birthday....
How can you start Montessori on a Budget? Implementing a Montessori educational program at home is a great way to encourage your child to learn about the world around them through exploration. But if you're interested in using Montessori at home, you may be...
What are the best unique gifts for 3 year olds? When your kid reaches the age of three, the types of gifts you give them will probably begin to change. At this age, kids start developing opinions, likes, and dislikes, which means they're sure to voice their opinion...
What are the best 2 year old must haves? Having a two year old at home can be a rollercoaster ride. On one hand, you have an adorable, curious little one who loves exploring the world around them. But on the other hand, you also have an emotional child who's stuck...
What are the best activities for 1 year olds at home? Once your baby reaches the one-year mark, you'll probably notice they're not as easy to entertain as they once were. While you used to be able to set your baby down on the floor to play with a few toys to entertain...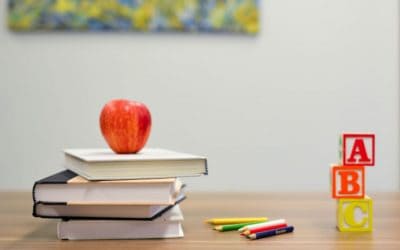 What are the best money books for kids? Since money is a big part of our everyday lives, it's likely that your kids have a basic understanding of what money is and how it works. From using money to purchase things at the store to earning money at your job, there are a...
How do you decorate a playroom on a budget? Creating a fun playroom for your kids is a great way to encourage creative play and help contain the toy mess. But if you're on a budget... Making a dedicated room in your home for your kids to play may seem out of the...
How can a kid earn money? Just because your kid can't get a normal 9 to 5 job, like an adult, doesn't mean they can't find other ways to earn their own money. In fact, kids of any age have a variety of great resources at their disposal to help them earn money on their...