How to become a transcriptionist
Are you looking for a real work from home job? One that's 100% flexible.
You can be a stay at home mom or dad, a student, a semi-retiree, or someone just looking to make extra money from home.
You can work as much or as little as you want. At any time of the day. Full time, part time or contract.
On my quest to look for side income, I came across the idea of becoming a transcriber/transcriptionist.
What is a transcriber? Transcribers write down what someone is saying. It seems straightforward.
In my research of how to become one, I realized that like any field, you need education and experience in order to make good money in it. Being a transcriptionist is more than just typing.
This post may contain affiliate links, meaning if you make a purchase, I may earn a small commission, at no cost to you. Please read the disclosure for more information.
How do you train to be a transcriptionist?
I came across the course Transcribe Anywhere that gives you tools and training to equip you to become a good general or legal transcriptionist in 2-4 months.
What I love about Transcribe Anywhere is:
This provides an opportunity to learn about transcription, their training and resources BEFORE committing to their core courses.
I had an opportunity to discuss with Janet Shaughnessy, the owner of Transcribe Anywhere. Here's the interview with Janet that discusses how to be a transcriber, what skills you need and what a typical day looks like.
Related Work from Home Jobs:
Transcriptionist Work
What are the pros and cons of transcriptionist work?
What I love most about providing transcription services is that we're self-employed and work from home (or anywhere).
If you're a word nerd, you'll love transcription work. 😊 If you're an introvert or are just sick of commuting to a job every day, playing office politics, and all the rest, you'll love transcription work.
If you're a social butterfly and really love going to work each day to be around other people, then transcription probably isn't for you.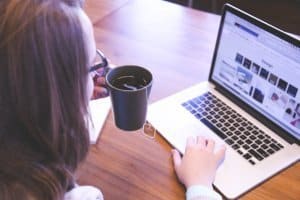 What skills do you need to be an excellent transcriptionist?
You'll need:
Good typing skills

Above average punctuation skills

Ability to practice focused listening

Familiarity with word processing and transcription software.
We teach all of these things in our courses.
With the average transcriptionist salary as $45K ($60K for legal transcribers), what is the range?
The rates you've cited are averages taken from the Bureau of Labor Statistics; although, it's $65K/year for legal transcriptionists. These are national averages and represent full-time work.
Pay rates vary from job-to-job depending on the type of work, number of speakers, turnaround times, and audio quality. But the national averages given are an accurate portrayal of what one should expect to make.
Not everyone, though, wants to work full-time. You can cut those figures in half for part-time work. Transcription is a perfect side gig for moms with young children and semi-retirees.
When you owned a transcription business, how much were you making?
I still own my transcription business – Zoom Transcription Services. My focus is now primarily on training, but in its prime, Zoom was making six figures per year.
What kind of equipment do you need to be a transcriptionist?
A computer (laptop is fine) with an internet connection is needed, along with word processing and transcription software. MS Word is the most-used word processing software and highly recommended.
There are choices when it comes to transcription software, with Express Scribe being the favorite of most transcriptionists. You'll also need a headset and, optionally, a foot pedal.
We offer information and links to exclusive student discounts in our courses for equipment.
If a person needed everything, the cost is about $90 (in addition to tuition). The only ongoing fees are things people are already paying for (computer and internet).
Transcriptionist Industry
If court reporters are transcribing cases, what other transcriptionist work is available?
With all of the audio and video content being produced on a daily basis, the demand is huge!
Virtually every type of business has audio or video content to be transcribed. Legal transcriptionists are used by court reporters. Surprised?
Yep. Court reporters can be out on other jobs while a transcriptionist transcribes their recordings.
It's a digital world now and, in fact, we have several court reporters who have trained to become transcriptionists. Why go schlepping out to courts and attorney's offices every day when you can do the same thing from home?
With existing software that can transcribe audio, what is the benefit of having a transcriber?
Voice recognition technology can't do what a human can do.
It can't punctuate. It can't distinguish between voices and ID them. It can't format a document. It can't research for unfamiliar terms and phrases. It doesn't understand context.
I have no concerns about the demand for transcriptionists decreasing any time soon. I suppose everything has a shelf-life, but VRT just isn't capable of doing what we can do.
TranscribeAnywhere
What's unique about your courses that you can't get with other transcription training?
I think what sets Transcribe Anywhere apart from other courses are mainly two things:
1. Our courses are very comprehensive and include loads of real-world dictation practice.
I developed these courses over time based on my need to train new hires, even those with experience. Our graduates are well-qualified to hit the ground running and we have companies who hire directly from our graduate directory.
We're also the first transcription school to ever be endorsed by AAERT (American Association of Electronic Reporters and Transcribers). They even waive the one-year work experience requirement for those who wish to obtain their CET designation.
2. The reason most cited by our students and graduates for being happy with choosing Transcribe Anywhere is the level of support we provide.
We offer several different avenues of support and there's always someone available to help. We love what we do and we go above and beyond to help our students succeed.
Related: Check out this review from 2 Transcribe Anywhere Graduates who shared what they liked and didn't like about the program .
If you're not a fast typer, does this course help with your typing skills?
It's a common misconception that being a fast typist is all that's needed to provide transcription services. It's only one of the skills required. But, yes, we do offer drills to help students improve their typing speed and accuracy.
How long does it take to become a transcriptionist?
On average, it takes students about four months to complete one of our courses. That's an average and there's some variance based on the student's availability and commitment to study and practice. There's a lot of work involved!
What kind of job tools do you provide graduates?
We give our students all of the tools and resources needed to land their first transcription jobs.
What they do with those resources is entirely up to them. Most find work right away. I'm not going to list our resources because that's privileged information given only to our graduates.
With companies (e.g. TranscribeMe) hiring transcribers without experience, what is the benefit of taking transcription courses?
If you want to work for very little pay, you can work for companies who hire those with no training or experience. That's not the market we target.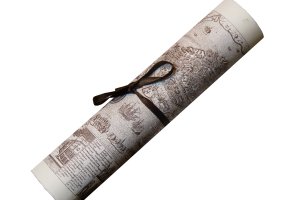 What do your courses offer people who already work in transcription?
Besides brushing up on their skills, we teach them how to work from home and how to find work.
Your site looks similar to Proofread Anywhere. What's your relationship with Proofread Anywhere?
BCP Media, Inc. does the website hosting and marketing for both Proofread Anywhere and Transcribe Anywhere.
That's why you'll see some similarities in the style of our websites. We are, however, separately owned companies.
Your Transcriptionist Story
How did you become a transcriptionist?
I actually learned to transcribe in high school, back in the dark ages of shorthand and typewriters. 😊 I've held different types of jobs over the years, but when my husband became disabled, I needed to find something I could do from home.
Working 60+ hours a week just wasn't working for me anymore.
After some missteps and chasing shiny objects, I took a look at my skill set and voila, realized I should be transcribing!
I applied to a few companies and was hired. I worked as a subcontractor for a while as a I built up my own clientele.
What is a typical day for a transcriptionist?
Wake up when you want, or when you need to depending on other commitments, commute to your home office, and start transcribing. Take frequent breaks. Rinse and repeat. Time freedom is priceless!
There is no average in terms of number of pages. It could be a five-minute file or a five-hour file. The average turnaround time is five business days, with quicker delivery available for an increased fee.
What advice would you give to anyone thinking of becoming a transcriber?
It's not for everybody. We offer a FREE transcription class online to help folks decide whether or not transcription is the right fit for them.
Thanks, Janet for your insight into how to be a transcriptionist.
Interested in other work-from-home opportunities?
Here are additional work at home options that are well-paid:
Other ways to make some money from home
If you only want to earn a little bit of side cash quickly and easily each day, here's a list of legitimate survey companies with user-friendly sites that I've personally tried and liked:
The more companies you join, the more surveys you'll qualify for taking.
If you like taking surveys and being able to voice your opinion and know that it'll make a difference with brands and products, taking surveys might be right up your alley.
Related Work at Home articles:
Enjoyed this post?
It would be great if you could share it and follow me on Pinterest or Facebook.
Thoughts on how to become a transcriptionist?